Banner Pens
Posted on:

19 February 2015

By:

bayfan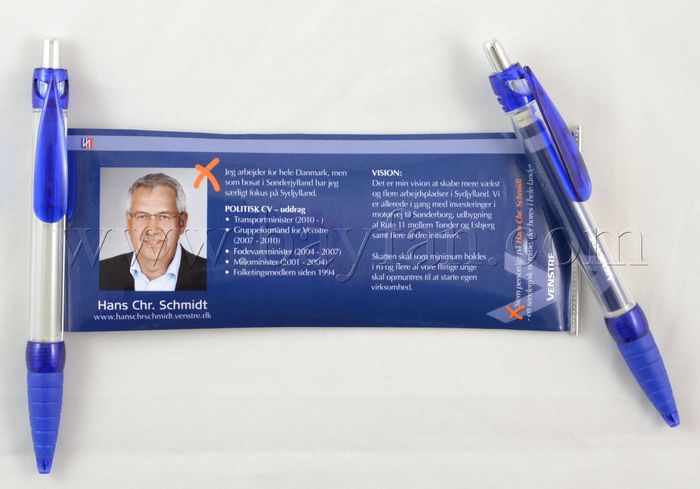 HSBANNER-9, transparent barrel, rubber grip, waterdrip clip.
banner pen demo
MOQ: 100pcs. Price: US $0.32-2.99. No setup charges. Full color offset imprint on both sides. Delivery to your door in 4 weeks. Free Shipping to USA, West Euro, Australia.
Up to 8 color barrel color for selection. Different barrel styles also available.
Max imprint size of banner: 180*68MM. Find more details about artwork designing instrucitons. Or check our FAQs.
HSBANNER-9
HSBANNER-3, slim clip rubber grip banner pens
HSBANNER-6, Banner Pens with metal clip
HSBANNER-1, Metal pocket clip banner pens
Banner pens with stylus, HSBANNERSTYLUS-3M_color
silver tim banner stylus,HSBANNERSYLUS-9S
Banner Stylus,HSBANNERSTYLUS-6
*1. Price mentioned above might change. Please check the order link to visit online shop for detailed pricing.